What is T-Safe®?
The T-Safe® Intrauterine Device (IUD) is made of a T-shaped Frame Of Polyethylene and barium sulfate. Copper wire is wound around the vertical arm. There are two additional copper sleeves fixed to the side arms of the T-Safe®. The copper surface is 380 mm2.
What Are The Characteristics Of T-Safe®?
T-Safe® IUD offers almost complete protection against pregnancy. It remains effective longer than any other non-copper IUD-based reversible family planning method. Correctly inserted, the T-Safe® is safe for women at low risk of sexually transmitted disease. The T-Safe® is an intrauterine contraceptive device made of polyethylene and Barium Sulfate. The side arms are flexible and shaped in such a way as to keep the IUD adjacent to the fundus, even in case of uterine contractions, without stretching the uterine cavity or touching the entrance of the fallopian tubes. The contraceptive effect is likely due to a pronounced sterile inflammatory reaction, which takes place as a result of a foreign body response in the uterus. The concentration of various types of white blood cells, prostaglandins, and Enzymes In Uterine and tubal fluids increases markedly. These changes interfere with the movement of sperm in the genital tract, reducing their potential fertilizing capacity so that fertilization is not possible. In the fallopian tubes, where fertilization is thought to take place, there are found fewer sperm in copper IUD users than in non-users. Thus, the primary action is most likely altering the function or survival of sperm and ova before they can meet.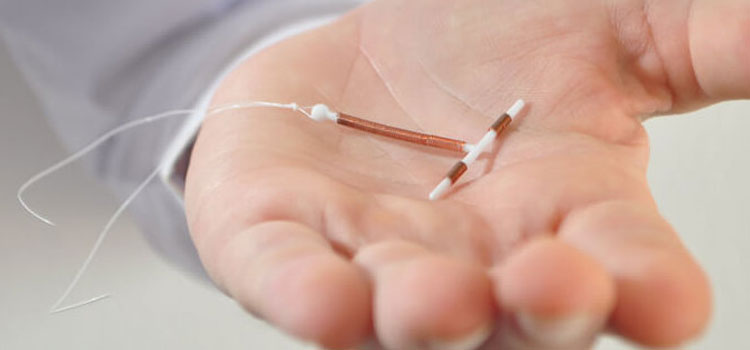 What Is The Mode Of Action Of T-Safe®?
The primary mode of action is through setting up a cytotoxic inflammatory reaction in the endometrium, which is spermicidal.
The copper concentration in cervical mucus is also substantial and inhibits sperm motility.
The copper devices may also prevent implantation if fertilization occurs. However, the studies suggesting this were of older devices with lower copper content, and there is no clear evidence that modern devices allow fertilization to occur.
The postcoital use of copper devices utilizes this post-fertilization contraceptive effect.
Buy T-Safe® Online
If you cannot Find T-Safe® Online, then you can buy it online from Healthwire Georgia. We have a wide range of drugs that are not readily available in physical stores. So, simply order T-Safe® online from Healthwire Georgia. You will be really satisfied and happy for sure because our services are the best in town.
Where To Buy T-Safe® Medications
Are you stressing about where to Buy T-Safe® Medications? Then you do not have to worry at all because Healthwire Georgia has everything you need. The price of the T-Safe® is lower and affordable for the citizens. So, do not hold and get your Prescribed Medication Delivery to your doorstep.
Buy Cheaper T-Safe® Online
Now you can buy cheaper T-Safe® online. You can get your hands on the medication but have to follow some restrictions and rules with an Original T-Safe® Prescription from your doctor because this is a prescription medicine. Therefore, do not stress anymore and Get Your T-Safe® Online.
Find Cheaper T-Safe® Online
You can find cheaper T-Safe® from reliable drug providers, like Healthwire Georgia. The cost-effective deals and discounts on this prescription drug will save quite a lot of bucks. If you are Prescribed T-Safe® for long-term usage, get your hands on cheaper and original products. Avail of our services now.
Purchase T-Safe® Online
Many women hesitate to buy feminine products openly from the store or pharmacy. So, now you can purchase T-Safe® online from Healthwire Georgia at budget-friendly prices. Also, you might not find T-Safe® in local pharmacies because the medicine is available originally at Online Drug Stores or specialty pharmacies.
Order Cheaper T-Safe® Online
T-Safe® is quite expensive for an average citizen to buy. Now you can order cheaper T-Safe® online from none other than Healthwire Georgia. Get your hands on more affordable and Original Medicine Products from Healthwire Georgia. We offer many unique packages and deals for the ease of our worthy customers.
Side Effects of T-Safe®:
As T-Safe® is used for internal insertion, then it has some mild to severe side effects. The doctor explains these before the Disease Treatment so that patient is aware of everything.
Common side effects on T-Safe® include:
Symptoms Of Pms
Headache
Tender And Sore Breasts
Skin Scars And Blemishes
Stretch Marks
Itching Or Lower Abdomen
Short Or No Periods
Irregular Bleeding During Pms
Severe But Rare Side Effects Include:
T-Safe® May Damage The Uterine Wall, Which Can Result In Excessive Bleeding And Infection. This Condition Is Known As Uterine Perforation.
The Device May Come Out Of The Uterus By Mistake. If It Falls Out, The Doctor Has To Reinsert It.
May Cause Pid (Pelvic Inflammatory Disease)
During The Insertion, It May Introduces Bacteria To The Uterus Resulting In Infection.
Cautions To Take T-Safe®:
T-Safe® is safe to use and only has common side effects. However, before treatment, get a complete body check-up and ensure any Viral Disease or Seasonal Allergies. Also, after treatment, if your experience painful sex, heavy bleeding, unusual vaginal discharge, or pregnancy symptoms, then immediately consult your doctor and get a check-up in detail.
Frequently Asked Questions
1. Is T-Safe® a safe contraceptive?
Yes T-Safe® is completely safe to use and does not have severe side effects. Rare cases of severe conditions are reported.
2. How long does T-Safe® last?
T-Safe® can last up to 10 years without falling out. However, yearly checkups are advised.
3. Does T-Safe® make you gain or lose weight?
No, the weight is not associated with T-Safe® but weight gain is usually observed in many patients.