What is Synvisc®?
Synvisc® is an injectable solution that contains a substance called hyaluronan and it is directly injected into the knee joints by a professional doctor to treat knee pain caused by osteoarthritis. Synvisc® is a proven knee pain treatment and it helps to Reduce Knee Pain by restoring the shock-absorbing effect of the fluid in the knee. After getting injected, the patient may feel some joint stiffness, joint swelling, injection site pain, redness, itching, or headache.
Why is Synvisc® Used For?
Synvisc® has been formulated to treat pain and damage caused by osteoarthritis, particularly in the knee joints. Knee joints that have been affected by osteoarthritis (OA) have a diminished amount of synovial fluid in the joint spaces, and supplementing the fluid with this intra-articular implant introduces the much-needed lubricant between the bones. Your patients can then move much more freely and without crippling pain. Individuals who have not been able to Curb Their Symptoms With Oral Pain Medication (e.g. acetaminophen), supplements (e.g. glucosamine), mobility support gears (e.g. knee guards), or other forms of non-pharmacological treatments can opt for Synvisc® to decrease discomfort and prevent further degeneration of the knee joints.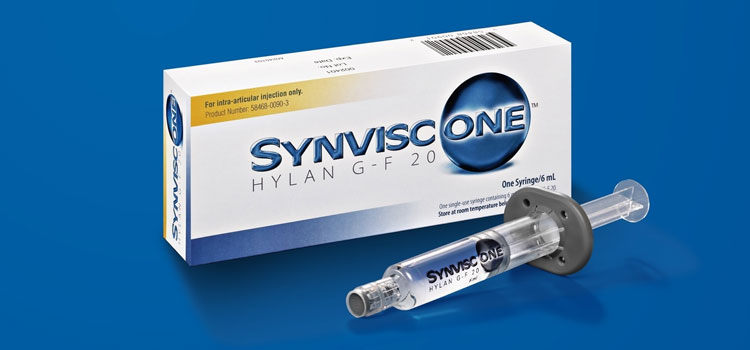 How To Inject Synvisc®?
Evaluate your patients' suitability for receiving intra-articular injections by conducting an examination of the damaged joint, and by obtaining their medical history. Just before injections, sanitize the proposed area of treatment and Remove Any Fluid Accumulation if necessary. Ensure that the package is unopened and still in sterile condition before use, and ensure that the syringe has been kept at the appropriate room temperature. The methodical injection techniques are as follows:
Twist the cap on the syringe and pull it off gently to minimize product leakage.
Attach and secure an appropriately-sized needle (18G to 20G needle, depending on injection area) to the prefilled syringe containing the implanted gel.
Administer the gel into the synovial cavity of damaged joints.
Dispose of any unused gel, used syringes, and needles safely.
How is Synvisc® Made?
Synvisc® is formulated using hydrated Hylan A and B polymers. These Hylan polymers are of animal origin, as they are derived from rooster combs, and are chemically Cross-linked For Amplified Viscosity And Elasticity. The resulting injectable gel is viscoelastic and has similar properties to the naturally-occurring synovial fluid found in our bodies. Once injected, it can provide lubrication and mechanical support to damaged joints.
Buy Synvisc® Online
Now you can buy Synvisc® online from Healthwire Georgia. Healthwire Georgia offers many excellent deals and discounts through which you can Buy Synvisc® Online at Lower Prices. Healthwire Georgia has earned a very good reputation, so do not hesitate to buy from us because we know it is essential to make sure the manufacturer or the seller is trusted and reviewed positively.
Where To Buy Synvisc® Prefilled Syringe
Getting prefilled syringes is not easy as they are not available at every other pharmacy. If you are worried about where to Purchase Synvisc® Prefilled Syringe, then Healthwire Georgia is the only reliable drug store. Accordingly, the out-of-pocket prices of Synvisc® will save quite a lot of money.
Find Cheaper Synvisc®
You can now easily find cheaper Synvisc® from Healthwire Georgia. The rates Healthwire Georgia offer very affordable and reasonable and ensure a Genuine Synvisc® Drug. Also, you might not find Synvisc® in neighborhood pharmacies because the medication is available primarily at specialty pharmacies, so just order it online from us.
Purchase Synvisc®
You can now purchase Synvisc® online with a 100% guarantee of the Original Synvisc® Prescription. You can get the medication with a valid prescription from your doctor, and we will deliver it to your place in a couple of hours. So, do not think anymore and get your prescribed medicine online.
Buy Cheaper Synvisc® 8mg/ml Online
Do you want to buy cheaper Synvisc® 8 mg/ml Online? Then do not bother searching at all. You can Get Synvisc® 8 mg/ml At A Cheaper Rate by ordering it online from Healthwire Georgia. You do not have to worry about getting quacked online. The price of the Synvisc® is lower and affordable.
Order Cheaper Synvisc® Online
You can get your hands on the Cheaper Synvisc® Online by ordering it from the reliable drug provider, Healthwire Georgia. Before you Buy Synvisc® Online, people always worry about quality and quantity. But you do not have to worry about the guarantee of Healthwire Georgia because we have the best quality medicines.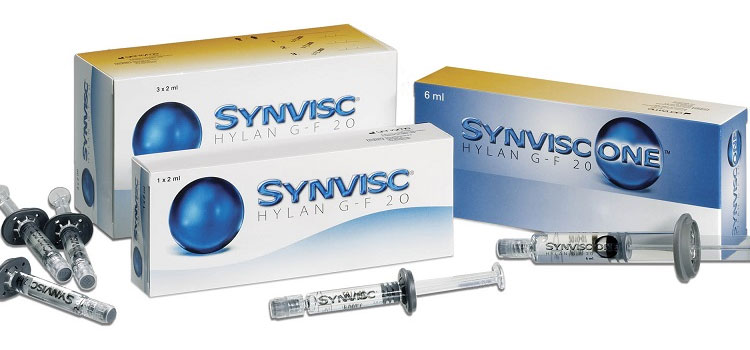 Side Effects of Synvisc®:
There are no severe side effects of Synvisc® as rare cases are reported of it. But the common side effect of the medication is listed below!
Pain in Limbs
Fever
Chills Or Goosebumps
Vomiting Or Nausea
Stinging Or Numbness
Weak Legs Resulting In Trouble Walking
Reactions From Injections Like Redness Or Swelling
Cautions To Take Synvisc®:
If your doctor has prescribed you Synvisc®, then you should talk to your doctor in particular about your medicinal records and any sensitivities or infections. Also, cautions to take Synvisc® is to get a complete medical check-up to ensure any symptoms of Viral Diseases or Seasonal Allergies. Keep your physician updated about your body changes. If you feel something is strange or not normal, then consult your doctor right away.
Frequently Asked Question
1. How often can we get Synvisc®?
It is a single dose medicine which can be given three more times but with intervals.
2. Is Synvisc® effective for bone to bone?
No, it does not help in bon to bone issue and bone transplant is the only solution.
3. Is Synvisc® steroid?
No it is a non-steroidal drug.